Welcome!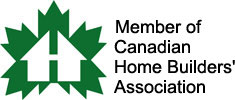 CHBAOur showroom displays a variety of lighting products and we also have an extensive selection from catalogues for customers to choose lighting to suit their individual styles and needs. You will find indoor and outdoor residential and commercial lighting fixtures, assorted light bulbs, chandeliers, ceiling fans, pendants, under counter lighting, florescent lighting, convection heaters, floor lamps, table lamps, reading lamps, range hoods, door chimes, wall lights, mirrors and much more.

french/englishAt Lite It Up By Design Inc. we offer a wide variety of traditional and contemporary lighting for both residential and commercial sectors. We offer personalized one-on-one service, with a great selection of products to meet everyone's budget. We also have free house lot delivery in the greater Saint John area.

We look forward to continuing to work with local building contractors to provide efficient and professional service to their customers as well as providing on-going service to the general public. If you are renovating or building a new home we invite you to drop in to our showroom or book an appointment to go over your plans. We are able to supply lighting products for any small or large projects including: homes, restaurants, apartment buildings, offices, and much more.

Come on in and see our showroom!