Welcome!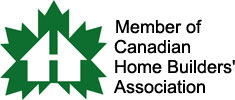 CHBA
The key role of lighting is functionality.
At Lite It Up By Design we make the overwhelming task of selecting lighting simple, organized and efficient. Bring in your building plans, inspiration or ideas and we help you bring your vision to life.
Lighting is what makes your house feel like a home.
Proper interior lighting plays a huge role in the comfort and liveability of any interior space. However, when decorating, most people usually focus on furniture, carpentry and walls, with lighting being afterthought.
Our showroom displays a variety of lighting products and we also have an extensive selection from catalogues for customers to choose lighting to suit their individual styles and needs.
The functionality of the lighting falls under one of the 3 categories: ambient, task or accent lighting.
We offer personalized one-on-one service, with a great selection of products to meet everyone's budget. We also have free house lot delivery in Saint John and Moncton.
Our streamlined process:
Review of Building Plans and Lighting Layout
Selection of Lighting Fixtures
Quotation with Pictures of Selections
Submission of Order
If you are renovating or building a new home we invite you to drop in to our showroom or book an appointment to go over your plans.